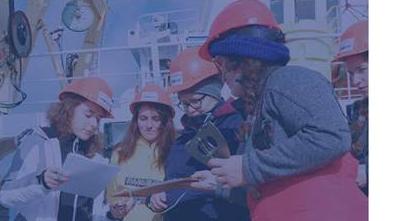 Ph.D. Excellence Scholarship - The Institut des Sciences de la Mer di Rimouski (ISMER)
Pubblicato il: 19.01.2023 14:31
The Institut des sciences de la mer de Rimouski (ISMER) is one of the leading academic research institutes in marine sciences in Canada. It gathers an important critical mass of researchers and students from
various disciplines and backgrounds who are dedicated to the discovery and advancement of knowledge on marine and coastal environments in the context of climate change and sustainable development.
You can download the admission poster by the following link.
---
Ultimo aggiornamento: 19.01.2023 14:33