The Marine Biology Degree opens the way to various employment opportunities. Graduates in Marine Biology can find employment with a responsible function in public and private bodies that deal with the protection, restoration and management of the marine environment, in laboratories that analyse seafood quality, ecotoxicology laboratories, aquaculture facilities. They can carry out consultancy activities for environmental impact assessment and for the sustainable management of marine resources, for the reproduction and breeding of fish species. They can orient themselves in the field of scientific research at Italian and foreign universities and research institutions and in industry.
The master's degree in Marine Biology provides the cultural basis necessary for the continuation of advanced training through the PhD both in Italy and abroad. Graduates may also enrol (after passing the relevant state exam) in the Register of Profession Biologist section A, with the professional title of biologist, enabling to carry out the codified activities.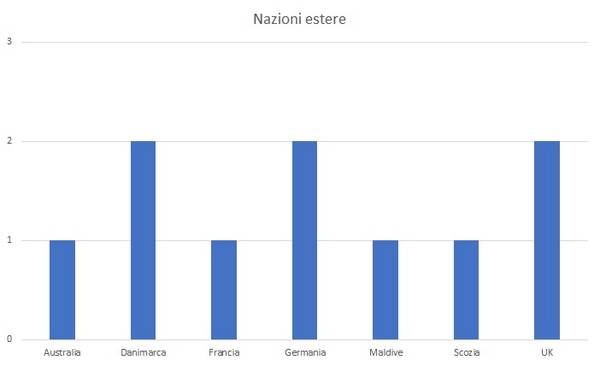 From a survey of previous five year graduates carried out in the spring 2020, 92% were found to be employed, in different ways (temporary or permanent, apprenticeship or collaboration, etc.). Of the employed, 28% are currently abroad in various countries and 72% in Italy. 71% of the employed have a job related to the degree course. The employment fields are varied and include both the research and production sectors. Finally, on a scale of 1 to 10 in the importance of the preparation acquired during the course for employment, graduates who have a job in the field of marine biology indicated an average of 7.6.